Do you want to post copyrighted music on Instagram and not be blocked? Do you want to record some really cool videos and add some catchy music lines before flaunting them on Instagram? But not sure how to do it legally. Then you are at the right place. Below I have mentioned a detailed article on how to use copyrighted music on Instagram legally and not worry about being sued or getting your account blocked.
Instagram Guidelines for Posting Copyrighted Music
We know the music is copyrighted and is not there to be used for commercial purposes just like that. So, let's first see what Instagram's team thinks about copyrighted content and what it says about using copyrighted music on Instagram legally.
They do say that music shared in stories or the ones that you record in traditional live music festivals is permitted to share. So, something like filming your favorite artist or sharing the clips from your visit to a rock concert is totally permissible.
Instagram says the more the number of full-length songs you will put in a post the more it will be limited. What they mean is some music is not available in all regions and countries. And if you share this music publicly with all viewers there are chances it will be taken down by Instagram. Keep the number of songs to a minimum.
It's better to take some part of that music and share it. Always good to keep the length short.
Instagram also says that there should be a video along with the music that you are linking to it. If you just post the audio or maybe a video with a black blank screen or maybe with some kind of wallpaper it will be taken down.
These are the main point to remember when you want to post copyrighted music on Instagram. And if you are planning for a short length video and the above points work then you are good. You don't have to worry about copyright issues much. But if you want to post a long-copyrighted music video on Instagram then let's dig a little deeper.
Also see – Benefits of edu email address.
Checks if you Want to Use Copyrighted Music on Instagram Legally
You can only post music to Instagram if it doesn't violate intellectual property
Before you do your next post to Instagram, think and ask yourself the question am I violating someone else's intellectual property rights?
What is intellectual property?

Intellectual property is something that you create with your own brain and that also has commercial value. It's not an idea, you can't copyright an idea, but it's something that you think about. Something that you create, that you spend time on, and that you can fix in a tangible form. Something like a YouTube video that you make, like a song that you sing or like lyrics that you write.
To use copyrighted music on Instagram legally and avoid getting your Instagram post blocked, always think before you post. Ask yourself, "Am I using something someone created with their own brain and I don't have permission for that?" And if it's something that you created then you're ready for check number two.
Protect the music that you created before posting it on Instagram
The best way to protect it is to make sure you write it down, record it in some manner. Maybe use a pen drive, a hard drive, or a CD. Fix it into tangible form and then go to your country's copyright office via the Internet. In America, we have copyright.gov. You can go to this website and find the performing arts section. Click on "Register a work of the performing arts". Usually, it costs about $35 or so. In this way, you can protect your song from people who want to use it for commercial purposes.
But how are you protecting it for Instagram purposes? Well if you register your song in your countries Copyright office, then you have clear proof that you are the Copyright Holder of the song. Eventually, after about six months or so, when the application is processed and accepted. You'll get a hard copy certification of your Copyright for that music. You can use this hard copy to verify that you are the Copyright Holder to Instagram. Then you can make sure that Instagram takes down any unauthorized uses of your music on Instagram.
Penalties on Using Copyrighted Content
There are certain penalties involved in using the copyrighted content. Once you have the certification on copyright on your music, other users will not be able to use copyrighted music on Instagram legally without your permission. They will have to give music credits on Instagram. In the worst case, with a registered Copyright, you can bring someone to court if they have taken your song. You could absolutely bring a lawsuit against them for Copyright infringement. In certain cases, people have recovered up to $150,000 for each violation of your Copyright. You can also collect the attorney's fees it takes to prosecute the action.
So, it's a very good idea if you want to post copyrighted music on Instagram that you created. The music you got registered in your country's copyright office. If you own the music, you've got to protect the music. If you don't then let's go to the third rule.
Also see – Download best free Google chrome extensions.
You can use someone else's content only with their permission
Permission doesn't have to be formal; you could just talk to someone and get their oral permission. Then you'll to be able to use copyrighted music on Instagram legally. I always advise that you confirm that oral permission in writing with an email a text or a letter. Mention something like, "listen this hereby confirms that you give me the authorization to use your song". With the creator's name and the song name. You can also give music credit on Instagram by mentioning the title and creator's name in the Instagram video. In that way, you're doubly protected. There will never be a question about whether or not you have permission to use that song in your Instagram post.
Permission can also be formal, for example, you can use the royalty-free music streaming service EpidemicSound.com. You can register with them by paying a certain amount of money each month. In exchange for that, they will give you a license to be able to use their music in any of your videos. With this written agreement you will be protected from getting blocked and will be able to avoid copyright strikes.
Give Credits Even After Getting Permission to be Double Sure
If you have permission from the Copyright Holder or a license from a music royalty-free website, then you can post copyrighted music on Instagram. What I like to do is to be double sure. To avoid Instagram having problems with the music I put in my post, I give credit to the original Copyright Holder in the post itself. In this way, I can use copyrighted music on Instagram legally. I put the name of the song, the artist, the year, and sometimes the music publisher in that actual post. And that way if Instagram ever comes back to me and says, "Hey do you have permission or do you have a license to use that music in your post?" I can say, "it's right there!". They can find that and then be sure that I have permission to post copyrighted music on Instagram. If you don't have permission or a license to use the music that you want to put on Instagram, then you got to go to the next rule.
Also see – How to fix webpage not available error quickly?
You can use music that someone else created if you comply with the doctrine of Fair Use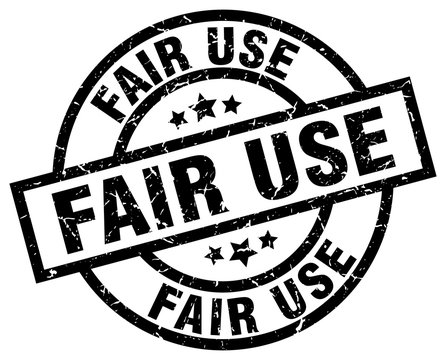 Fair use is a right that most countries recognize as fundamental. We have a right to create, we have a First Amendment right to get free speech. Judges don't want to stifle our creativity and so they created this rule, this doctrine called "Fair Use". It allows us to use the art, the copyrighted music, literary works of others without their permission, if we transform that art and make it our own. You can transform copyrighted music that you want to post on Instagram. Make modifications and alterations; Make the original music barely recognizable in your own art. Then you can just post it anywhere as your own content. It is your own art, your own copyrighted music in this case. And you can use this copyrighted music on Instagram legally.
Fair use is hard to qualify for. Whether it may be on Instagram, on Facebook, on YouTube and it is a difficult walk to walk. However, if you work hard and if you learn some techniques, you will be able to use the fair use doctrine comfortably. Instagram has mentioned in its terms and conditions that you can use the "fair use" rule. Use it to change the content or use a limited part of the music to express your views. Then feel free to post it on Instagram without getting blocked.
Posting other people's music on Instagram requires either permission or the fair use exception
There are no other ways to post copyrighted music on Instagram account and not get blocked the original copyright holder.
The only time you get to be involved in that is
When you get permission from the creator of the content or
When you qualify for "Fair Use" by changing the content of the music and making it sound new and different.
Giving credit for the music, that you want to use in your Instagram post is a good idea. But it doesn't get you around the Copyright infringement hurdle and worse it jeopardizes your Instagram account. So, don't do it.
This was a short guide on how to use copyrighted music on Instagram legally. If you found this article helpful and you learned something about how to post copyrighted music on Instagram, then do comment and share it.