Steam is one of the most popular gaming platforms in the world, with more than 125 million active users. It has a huge library of games to choose from and it's constantly adding new titles as well. However, steam runs into problems sometimes – steam may crash on startup or games may not work properly. If you're having these issues, then this blog post will help! We'll show you how to fix steam crashing on startup and talk about some other steam problems that can be fixed too!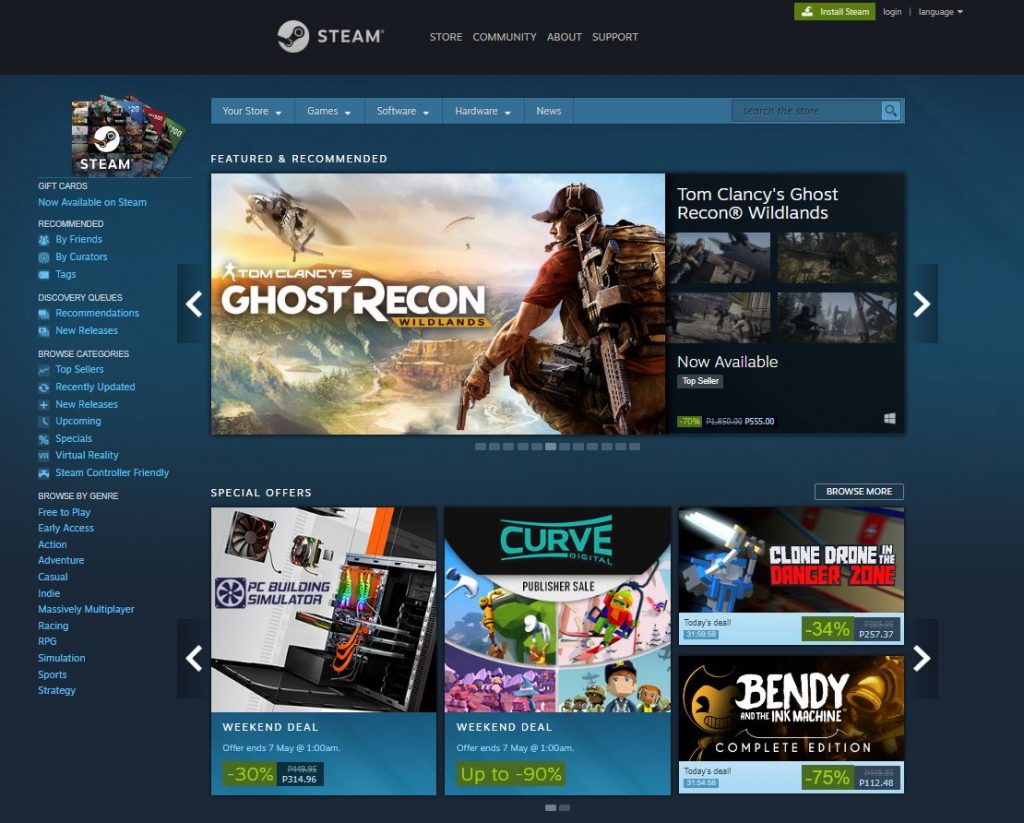 It is possible for a Steam game to close prematurely when playing. If it crashes when starting up, or if it ran fine at one point and suddenly began crashing, the fixes below should help you out.
Update Steam
With Steam regularly updating, it's important to close your system every now and then. These updates can happen while you are using the app which could lead to more errors in calculating data for some games. If your games in Steam are crashing before you're able to start them, it could mean that Steam has not been updated for some time.
To update steam, follow these steps:
Click Start and type in the search bar "Steam". It should be at the top of your list.
Hit Enter on Steam to open it up.
It should now automatically look for updates.
Allow it to install updates and restart your PC.
Then try running the game again.
Also see – How to fix "No bootable device found" on Windows?
Update Windows
Unlike many games that run on a console system, when playing a Steam game its stability is largely dependent on the configuration of your computer systems and network. For this reason, troubleshooting the problem with your Steam game should be done by avoiding common mistakes.
If you are running Windows OS, one of the steps is to update Windows 10 by running updates or updating graphics card drivers before doing anything. Check if the latest updates help you fix Steam games crashing problem else we can try some other fixes mentioned below.
Also see – Fix Windows preparing automatic repair boot loop of death.
Update game on Steam
To update steam games, you first need to locate the game in question on your Steam library.  
Then click "Play" and an Update button will appear next to it. Click this button and wait for steam to download the latest updates.
Go to "Downloads" and do check that the update is successful. Then go ahead and restart the game. It should now work.
Note: It is important for users to remember that some games will block them from using the game if they are not up to date.
Uninstall and Reinstall the game on Steam
Sometimes the game files are corrupted and this can cause a variety of problems for Steam. You may need to uninstall and then reinstall the game in order to fix these issues, but it is important that you back up your saves first before proceeding. Backing up your game files will make sure you don't lose your progress if any is made ;)
Follow the below steps to install and uninstall a game, and fix Steam games crashing problem:
Go to your library within Steam.
Right-click the game and select Manage>Uninstall.
Download the game again, then open it from within Steam (it'll automatically download certain files).
You don't have to worry about paying for the game again after uninstallation. If you have paid already before you can just go ahead and install the game again without any additional costs.
Check game files
If a Steam game crashes on startup, its files may be corrupted. This issue might happen if you've recently moved the game or its backup from one drive to another. If this is the case, verify that all files are in the correct place and are working correctly.
To do that follow the steps below:
Open the Steam library and right-click on the game in question.
Click properties, then select the Local Files tab.
Select Verify Integrity of files (Game Cache). This will check whether files are correctly placed in the Steam folder. If not, it'll automatically relocate them and fix them as well if required.
Flush Steam DNS
The Steam Client incorporates a web browser that can display game pages. While this may streamline access to games, it is not the best or smartest one. Flushing Steam's DNS system fixes any problems with the web interface and resolves those issues for some users.
For flushing the DNS, open the web browser that you use.
Type the following command in the URL: steam://flushconfig/ and hit enter.
Restart Steam.
Also see – How to fix "Sharing Name and Photo not available"?
Close other apps to free up resources
If your system barely meets the minimum requirements for a game, it may have trouble running it if other programs are open on your computer. To prevent the issue, close all apps before attempting to run the game.
Steam games normally run smoothly. However, a few basic troubleshooting steps should fix Steam games crashing problems you face while playing in Steam.