You're in a Google Meet and your microphone just isn't working. You've checked all of the usual suspects: mic check, input device, volume level. You've also tried to unmute and mute the sound on your laptop or desktop for good measure. Yet still, nothing seems to work! Don't worry, you're not alone with this problem. In fact, it's a surprisingly common issue that plagues many Google Meet users for one reason or another. Fortunately, there are some easy fixes that will help you get back up and running quickly so that you can enjoy chatting with friends again without any interruptions from pesky audio issues!
Check Audio Settings of Google Meet
The official website of GoogleMeet lets users switch between different types of headsets and speakers. Thus, users will always have the best experience. If you choose a faulty device as your default microphone, Google Meet won't be able to detect any sound. As a result, you can't speak during an online meeting through Google Meet. To verify this setting, follow the following steps.
To resolve a microphone issue, make sure the volume levels are set correctly. Open the Google Meet app and press the gear button at the top right corner of your screen. You can find it after signing in with your Google account. Go to the Audio tab and move to the Microphone's section. Make sure one microphone is selected. The mic will not work if there isn't any microphone connected to it.
If you are not able to hear any sound when speaking into the microphone, try switching to a second device to see if there is a problem with the microphone or not. You will see an audio bar next to the mic indicating that it's streaming audio if it is working fine.
Provide Permission to Google Meet to Use Microphone through Browser
When you first access the Google Meet platform using a browser, it asks if you would like to enable microphone and camera permissions. These are mandatory for a video conference. However, if you previously restricted access to your microphone and camera (or other features requiring microphones), then it will not work now. Regardless of which browser you are using, like Google Chrome, Microsoft Edge, Firefox, etc. these settings remain the same. Here's how to verify these permissions in Google Chrome and other browsers.
In Google Chrome, click on the lock button on the left-hand side just before the URL of the website.
Select "Site Settings".
Expand the Microphone drop-down list, and select Allow.
Now, check Google Meet to see if it detects a microphone.
Check If Your PC is Able to Access Microphone
Users can manage permissions in Windows Settings which control microphone access for all applications, including Google Meet. If you have disabled the microphone access from the Windows settings then Google Meet wouldn't detect the microphone. To fix this issue, it is necessary to verify if you have configured your microphone's access correctly. To do that follow the steps below.
Open the Windows Settings by pressing Win+I.
Then, click on Privacy > Microphone. You may need to check a few settings here.
Check your settings to ensure that the microphone access is ON and permission is granted. To ensure it, click the Change button under Allow access to the microphone on this device, find the toggle button is ON. If not, just turn it ON.
Now go to the "Allow desktop apps to access your microphone" section. It will at the bottom of the settings, you may have to scroll down. Verify that the toggle button is turned ON here as well. Google Meet uses your device's microphone if permission is granted from here. You will also find here which other apps are using the mic in real-time.
Also see – How to fix clipboard history not working on Windows 10?
Check Access Physically
Laptop and desktop computers have two ports for sound output to prevent interference – the Microphone and Speaker. If you connect your speakers as the microphone on Google Meet and use them to participate in a conference call, they won't work. Thus, it is important to check the microphone's access points again.
Other than these there could be some simple things that you might be missing. Let's talk about them as well, just in case if they could resolve the issue.
Check If Microphone is on Mute
Sometimes you might get an issue that would end up being quite simple. Start speaking in a low voice and speaks a little bit louder. You may not realize you are on mute during a Google Meet meeting. Click on the microphone icon at the bottom of your screen to make sure it is not muted. If the microphone color is red, then you are muted on Google Meet. In order to ensure folks can hear what you have to say, simply click on the icon to unmute yourself and other meeting members can hear you.
Also see – How to fix OneNote not working?
Check Volume Levels
Users with both Windows and macOS voice recognition software can set a volume level for their microphone system just like any other audio output device. If your Google Meet microphone levels are low, then you will have a hard time hearing any responses during the call. So, just go ahead and have a quick look at the volume bar to see if it need adjustment.
Check Volume Level On Windows
Here are the steps to check the volume level on Windows:
Open the 'Control Panel'  from the Microsoft Windows 10 operating system and then click on 'Hardware and Sound'. Next, select the 'Sound' option from the panel on the right.
You'll now see the Sound options window, click on the 'Recording' option at the top. It will show you lists of all of the input devices connected to your system.
While in the Recording tab, click on the microphone you use for Google Meet calls and select Properties.
Go to the "Levels" tab and drag it towards the right to increase the volume level. Dragging the Microphone slider up should make your voice more audible to others on Google Meet.
Once changes are made, click 'Apply' then 'OK' to check your microphone. Start a call on Google Meet and see if it's working properly.
Check Volume Level on Mac
You can do the same in Mac as well. Here are the steps to increase the volume level in Mac.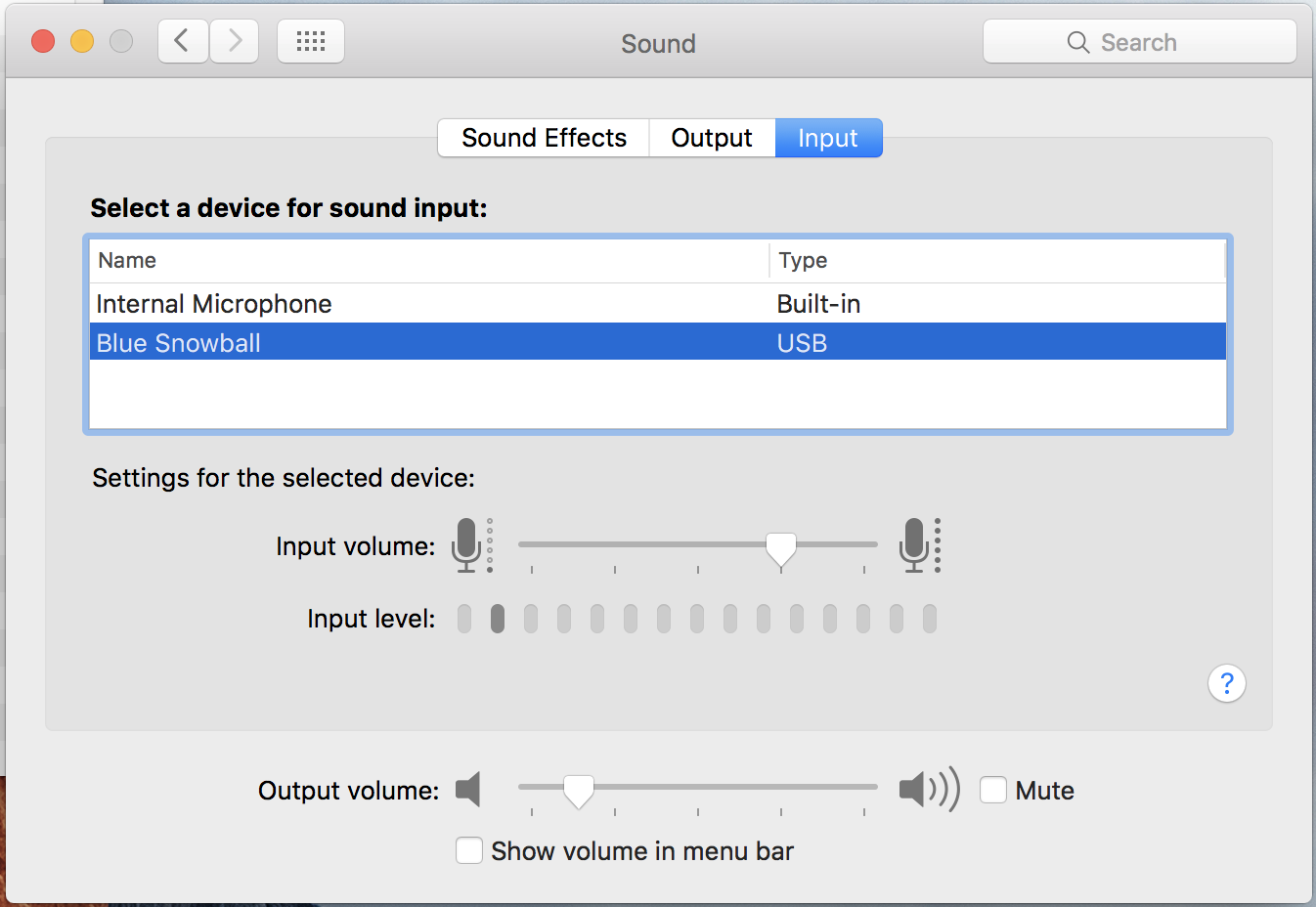 To adjust your microphone volume on the Mac, you can open 'System Preferences' from the Menu bar, Dock, or Launchpad.
Now look for 'Sound' tile and click on it.
When the sound settings come up, select the 'Input' tab at the top. Then click on the microphone you use for Google Meet calls and drag the 'Input volume' slider towards to adjust its volume. Moving it to right will increase the volume.
The volume of the audio input device should be adequate to hear your voice. You can verify this by speaking something aloud and checking for any sound on the input level indicator.
Restart Google Chrome
One of the simple things you can also do is try restarting your browser. This should fix the issue as sometimes, Google Meet does not work because Chrome isn't open correctly. So, just close your current browser and reopen it. This will clear the cache, restart the extension in the background and free up some extra space to make sure it's in working order.
The best way to restart your browser is by opening up a new tab and writing 'chrome://restart' in the URL bar. This will restart Chrome completely, making any conflicting background processes go away which should solve the problem of your microphone not functioning.
You can also try opening Chrome as a different user to see if the microphone will work from there. There could be some files or settings for individual accounts that may be blocking the Google Meet microphone to not work properly.
Try Disabling Chrome Extensions
Also, try disabling Chrome extensions that you are suspicious of. Some extensions that you believe may interfere with your audio inputs and may take up additional resources which are stopping your browser to function properly. Some common culprits are ad blockers and password managers as they both affect Chrome's performance and the apps that are running on them.
So these were some simple steps that you could take to fix Google Meet microphone not working problems. Try these and let us know which one worked for you. If you have some other tips that helped you and aren't mentioned here, then let us know and we'll add it to the list.